Welcome to the world of tea,
a gustatory voyage to discover flavours from near and far.
A passion for tea
The story began in November 1997, when Comptoir des Thés was opened at Rue de Lausanne 82 in Fribourg. Since then, we've continued to develop and reinvent ourselves.
Today, we offer you more than 250 types of tea and infusions, as well as the accessories you need to enjoy these fabulous products. 
What's more, you'll find a vast selection of refined Japanese tea crockery, as well as large bowls for every purpose. 
We also offer a wide selection of English mugs from Dunoon.
In our shop, you'll find most of the herbal teas in the Pukka selection.
Welcome to Comptoir des Thés!
Image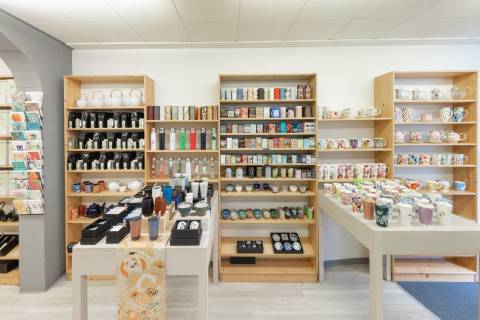 Selected with passion
For the sale of our natural teas, we have chosen to offer you a selection of single harvests rather than blends. In fact, each batch of tea corresponds to a very specific region and production period. 
We like to emphasise the quality of our products, in particular by offering you, for most of our flavoured teas and infusions, in-house creations made according to our own recipes.
As the seasons go by, new creations are offered for a limited and sometimes very short time: Spring Blend and Rooibos, Autumn Leaves, St Nicolas tea, Winter Blend and Rooibos, etc.
Discover all our products on our website and in our shop.
Looking for an original gift for your loved ones or colleagues?
We'll be happy to compose and package gift arrangements to suit your wishes and needs.
Image
Our philosophy
We want to emphasise the taste and quality of the product, as well as offering the best way to achieve this through personalised advice here or in our shop.
To achieve this, we have long been very attentive to our responsibility towards the planet, and we try, at our level, to sell as many organic products as possible. Our team also makes a considerable effort to manage packaging.
We've been working with organic products for a long time now. Every year we have an inspection on our premises, both in the shop and in stock. Surprise inspections and sampling are also carried out. In this, we comply with the legislation in force in Switzerland.
In addition to the quality of the product we drink, organic farming also ensures a certain level of well-being for the staff who come into contact with the plants in the production regions.
In addition to finished products sold with organic certification, we use many certified ingredients in blends that are not themselves certified, for example: for the flavoured green teas we make, the tea base, i.e. most of the blend, is organic. In the "taste description" of each tea, we indicate whether any of the ingredients are organic.
WARNING! the use of an organic product in a blend does not mean that the blend is organic!
Finally, for us, an organic product is only as good as its taste!
In our shop, you can always ask us questions about our teas and infusions.
A true journey through flavours
Comfortably seated at home or concentrating at work?
Whatever the moment, escape to Asia and Africa for a cup of tea.
We regularly receive new harvests and new teas from different production regions: India, Sri Lanka, Japan, Korea, China and Africa.
Are you ready for a moment of pure discovery?
Image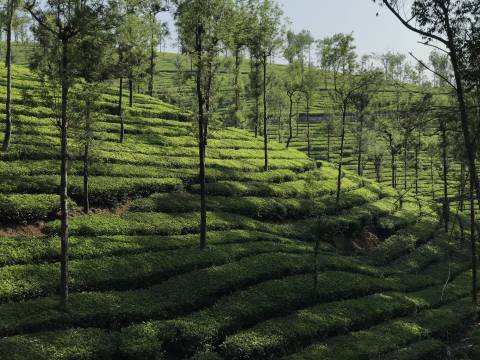 Personalised advice all year round
Don't hesitate to ask us for advice and discover our product ranges in shop and in our online shop.
Image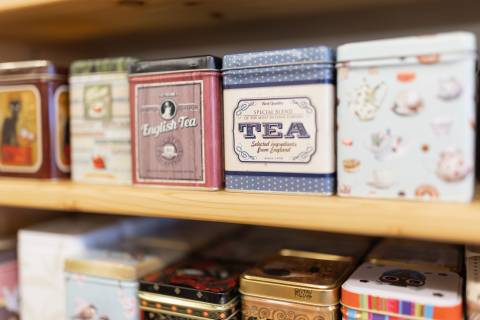 Allergies, allergens
On our website, you'll find the composition of all our products, with details of any allergens. You'll also find this information on the product label.
You can ask us for information at any time by e-mail or in shop.